Medigen Vaccine Enters Data Analysis Phase After Joining in WHO Consortium Trial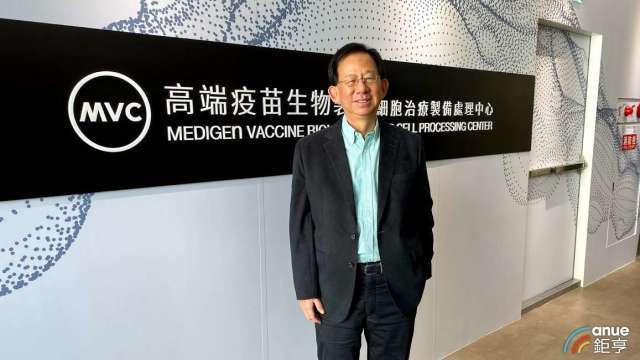 Medigen Vaccine Biologics Corp. (6547-TW) unveiled Friday (May 13) that the World Health Organization's (WHO) Global Phase III Clinical Trial for its coronavirus vaccine MVC-COV1901 has entered the data analysis phase. The health agency will decide on the publication of the trial results, but the market expects the data analysis to take at least 1-2 months.
The WHO-led Solidarity Trial Vaccines (STV) is a Global Phase III Clinical Trial of the coronavirus vaccine. The study is a global multicenter, randomized, double-blind, placebo -controlled, adaptive designed phase III clinical trial.
Accordingly, the MVC-COV1901 coronavirus vaccine was administered across Asia, South America, and Africa in the Philippines, Colombia, and Mali, to 18,000 subjects who received two vaccine or placebo doses.
Data analysis began after all participants had received two doses of the vaccine and the number of confirmed cases had reached the target number set for the WHO's STV trial design.
Data will be analyzed by two independent groups of statisticians and interpreted for safety and vaccine efficacy by the global Data and Safety Monitoring Board (DSMB).
As the clinical trial is entering the data analysis phase, MVC emphasized that the WHO will publish the clinical trial results. Upon completion of the interim analysis, also led by the WHO, the global scientific community and the public will be able to review the results too.
MVC Chief Executive Officer Charles Chen said that the Medigen vaccine is the first validated WHO's STV conjugate vaccine aiming to obtain validation data for the Delta, Omicron, and any variant strains present during the trial in a large-scale trial.
If the clinical trial results are as expected, they will be validated by clinical data and conferred regulatory approval. MVC will then fulfill its responsibilities and obligations as a vaccine manufacturer, the company said.
According to MVC, the global COVID-19 pandemic has not come under control yet. The WHO COVID-19 surveillance dashboard shows that there have been more than 516 million confirmed cases worldwide since the start of the pandemic, with more than 6 million deaths associated with the new coronavirus.
相關貼文